Are you single and looking for a dating app to help you find a match? Bumble is a popular dating app that stands out from other dating apps because it puts women in control. In this article, we'll give you a complete overview of how Bumble works, including its features, tips, and tricks to help you get the most out of your experience.
Table of Contents
What is Bumble?
How does Bumble work?
Setting up your profile
Swiping on Bumble
Matching on Bumble
1. What is Bumble?
Bumble is a dating app that was founded in 2014 by Whitney Wolfe Herd, who was one of the co-founders of Tinder. Bumble is known for its unique feature that puts women in control of initiating conversations with their matches. This means that when two people match on Bumble, it's up to the woman to make the first move and start a conversation.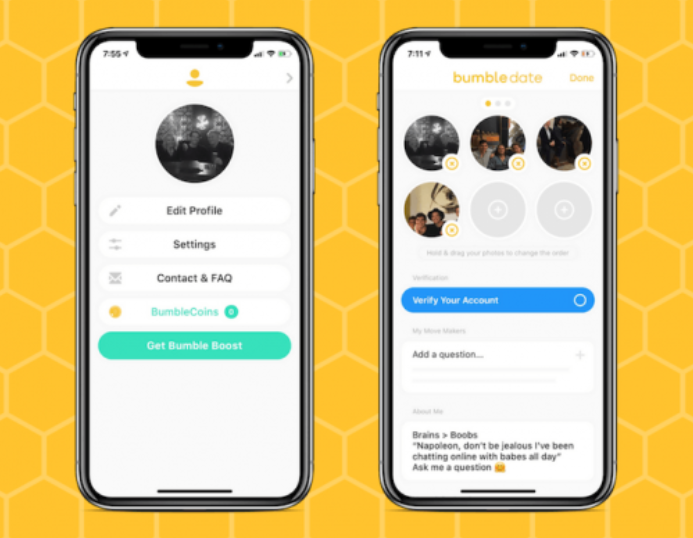 2. How does Bumble work?
Bumble works like most other dating apps, but with a few key differences. When you download the app and create a profile, you'll be asked to set your preferences for who you're interested in. You can choose to see only men, only women, or both men and women.
Once you've set up your profile, you can start swiping through potential matches. If you see someone you're interested in, you can swipe right to like their profile, or swipe left to pass. If the other person also swipes right on your profile, you'll match and can start a conversation.
The biggest difference between Bumble and other dating apps is that when two people match, the woman has to make the first move and send a message within 24 hours. If she doesn't, the match will expire and be lost forever.
3. Setting up your profile
To set up your profile on Bumble, you'll need to provide some basic information about yourself, such as your name, age, and location. You'll also need to upload some photos of yourself, and write a short bio to give potential matches an idea of who you are and what you're looking for.
When setting up your profile, it's important to choose photos that show you in your best light. Avoid group photos or photos with other people in them, as this can be confusing for potential matches. Instead, choose clear, high-quality photos that show off your personality and interests.
4. Swiping on Bumble
Swiping on Bumble is simple: just swipe right if you're interested in someone, or left if you're not. If you accidentally swipe left on someone you're interested in, don't worry – you can use Bumble's "Backtrack" feature to undo your last swipe.
It's important to be selective when swiping on Bumble. Don't just swipe right on everyone you see – take the time to read through people's profiles and decide if they're someone you'd actually be interested in getting to know.
5. Matching on Bumble
When you match with someone on Bumble, you'll have 24 hours to send them a message before the match expires. It's important to make your message personalized and engaging, rather than just sending a generic "hey" or "what's up?" message.